The Requirements
We're looking for an expert to drive content selection and collaborate on presentation for our daily print newspaper. We need an editor with tried-and-true experience. To be a strong fit for the role you will need:
2+ years of professional experience working as a section editor or similar role
A bachelor's degree in journalism, a related field or the equivalent in work experience
Knowledge of a variety of print media formats
The ability to manage production timelines, meeting deadline consistently
Demonstrated news judgment that adapts and coincides with direction set by management
Solid copy-editing skills
The ability to work a flexible schedule that will include nights, weekends, and holidays as needed
Knowledge of graphic design concepts and an ability to work with designers
Your core competencies and characteristics should include:
The ability to work with a team of contributors, providing direction and constructive feedback
The skill to solve problems and make judgments autonomously
Exceptional verbal and written communication skills
Strong organizational skills and attention to detail
The ability to thrive in a fast-moving and sometimes hectic environment where priorities can change rapidly
It will be essential that you rapidly develop expertise and insight about the city of New Orleans once on the job.
The Role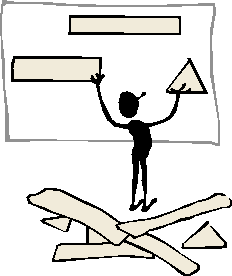 As a section editor at The Times-Picayune, you will be responsible for content selection, budgeting and editing of news, features and sports stories. You will work in concert with the line editors at our content hub, and focus on stories including national news, state and local events, political stories, human interest and more. Content selections will be guided by your trained judgment; a strong background and history of success working in the newspaper industry are essential. You'll capture content by reviewing the NOLA.com website, perusing internal budgets, participating in conference calls with the content hub, monitoring the wires, and being aware of the news stories getting a lot of play on social media. The search for content will continue throughout your day.
Once you select copy, you will ensure that it meets our high-quality standards. You'll copy edit each story, and write engaging headlines that capture the essence of the story with incisiveness and wit. Then you'll work with designers to shape the creative vision and craft powerful packages.
Duties include:
Demonstrating leadership on the content team, sharing ideas and suggestions with other editors and in a positive and professional manner
Collaborating with designers and paginators in page creation
Assembling copy, graphics, photos, etc. for packages
Discussing the development of illustrations, charts, maps and other graphics to be used, and ensuring the content is journalistically sound
Meeting production timelines and ensuring the process keeps moving
Note: This description is intended to give you a general overview of the position and is not an exhaustive listing of duties and responsibilities.
Keys to Success
To succeed as a section editor, your traditional skill-set and experience will be crucial. You'll have a wide array of platforms to capture content and you should work with and embrace them all.

You'll not only need your technical skills, but also advanced interpersonal skills and leadership qualities. You'll work with a lot of different contributors, and you'll need to gain their respect and get buy-in. To be successful, it's important that you come in, demonstrate your talent, establish credibility, and take ownership of news content. You'll need to prove that you can consistently be counted upon to deliver top-notch print sections.